beneath the pavement, the marshes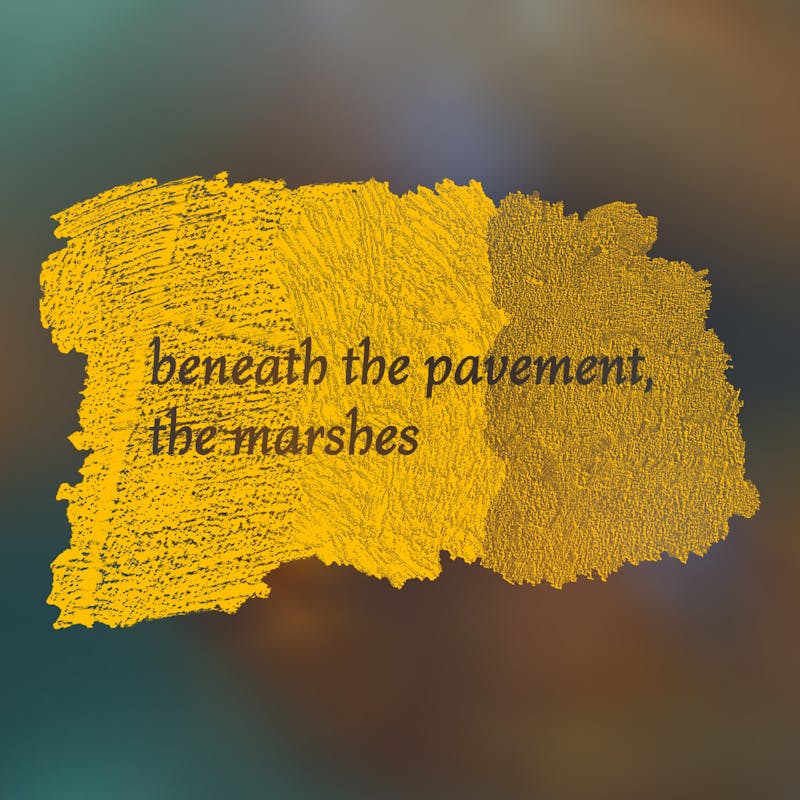 beneath the pavement, the marshes, is a new creative programme bringing artists, activists and ecologists together with local environmental and community groups working in north Bexley, to explore the ground beneath our feet.
Throughout 2023 we will present a series of accessible creative workshops and guided walks facilitated by artists working with the complexities of marshland habitats including foreshores, wetlands, and gardens. 
Set within the Crossness and Erith Marshes, and the surrounding areas along the river, we pair their artistic practice with local community groups and organisations who are caring for these important environments including the Crossness River Action Group (CRAG), Crossness Nature Reserve, the Edible Garden, and Ridgeway Users.
All events are free but please note that booking is essential. Details of each event will be released each month on the Three Rivers Eventbrite, social media, and on our website.
Upcoming events:
Inhabiting the Crossness Foreshore with Victoria Noakes
Previous events:
Crossness Wildlife Walk with J D Swann