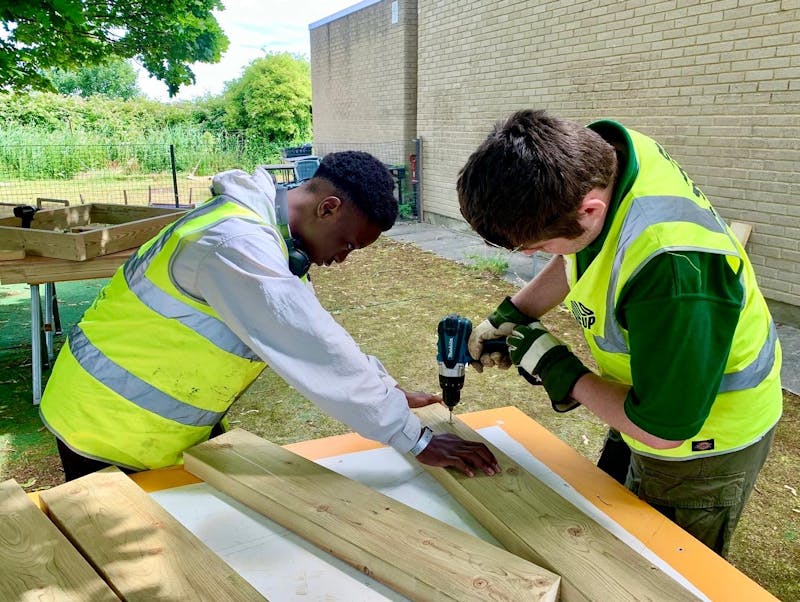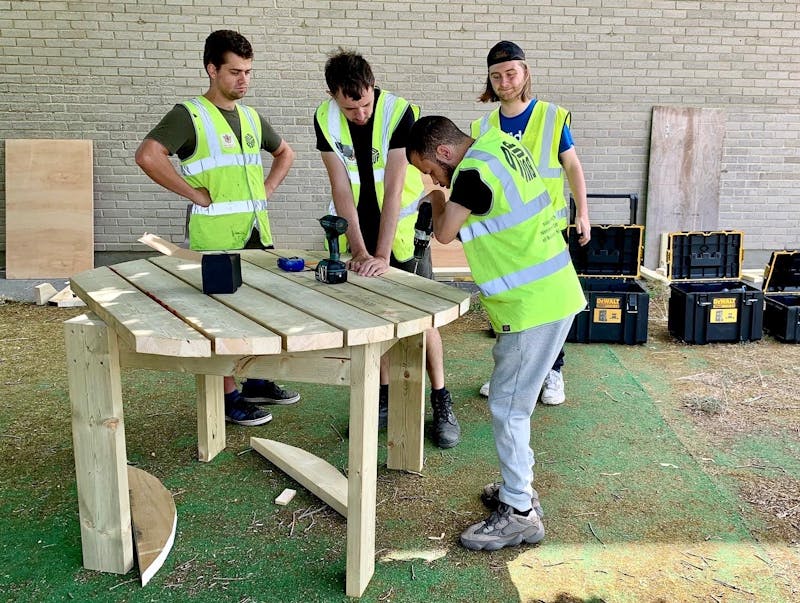 Bexley SNAP's Young Gardeners are working with Build Up to re-imagine the garden they look after at Belvedere Community Centre.
Can you describe your working process with Bexley SNAP?
We had designed the furniture beforehand based on input from the members of the SNAP group, so the sessions were focussed on producing benches and tables more or less from start to finish. We first explained the design and the process that we had planned to the whole group using a sample we had made as well as a 3D model of the design. We then broke down into three groups, who rotated between tasks. We tried to give enough time on each task so that the participants could actually learn each process necessary for constructing simple outdoor furniture.
What are/were your aims for the project? How did they change as the project progressed?
Our primary aim was to give the group confidence in using tools and building things. We also wanted it to be fun - to facilitate an enjoyable activity. We expected to have to do more work after everyone had gone home to finish off the set of furniture but the group worked quickly and this was not necessary. The group being able to sit around on what they had just made became for me the most special moment of the project.
What are some of the things that surprised you?
I expected the group would be committed to the project and confident that the group would be able to pick up the skills needed to complete the project. My biggest surprise was how consistently focused the group was and I found no challenges whatsoever in keeping everyone engaged. I was also pleased that everyone was content to patiently take it in turns and were very supportive of each other.