Institute of Neighbouring
by Three Rivers
Design by Rosen Eveleigh
Text by Three Rivers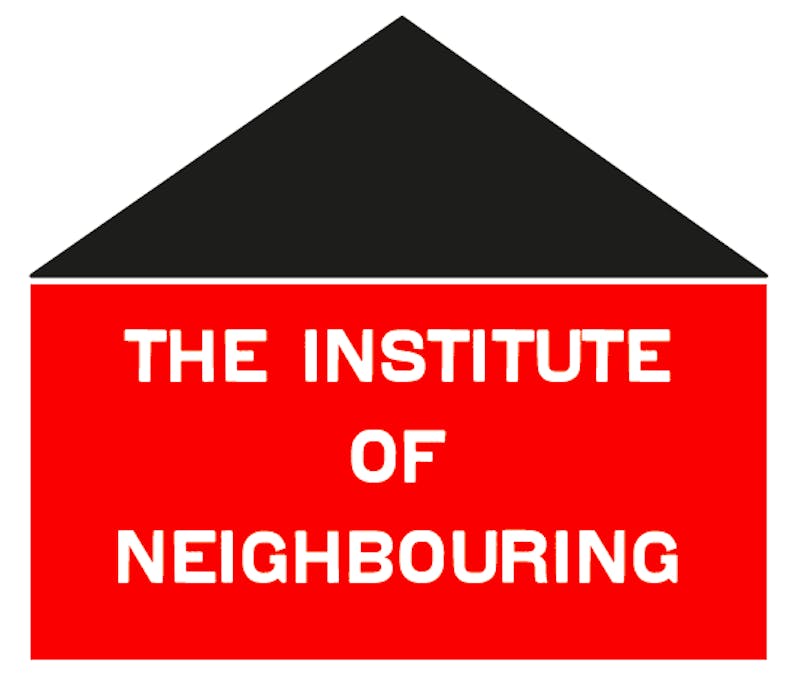 The Institute of Neighbouring is a new community-led research centre for Bexley.
As a new neighbour in the area, Three Rivers have set-up the Institute as a way of bringing together residents,
artists, and other community members, to investigate what it means to be a 'good neighbour' in the context of
north Bexley.
Throughout 2023 a series of small-scale residencies, commissions, talks and exhibitions will be initiated with the aim of facilitating meaningful and proactive encounters with our neighbours from across Belvedere, Erith, Northumberland Heath, Slade Green and Thamesmead East.
To begin this process, we would like to invite you all round to ours for something to eat!
A series of free neighbourly meals will take place at Belvedere Community Centre, Mitchell Close DA17 6AA on the following dates:
• Wednesday 14 December 4:30-6:30pm
• Wednesday 11 January 4:30-6:30pm
• Wednesday 8 February 4:30-6:30pm
No booking required. Everyone welcome but under 16's must be accompanied by a responsible adult.
If you are interested in helping us cook or if you need any support with transport, please get in touch with scott@threeriversbexley.org or give him a call on 078 2443 2861.